Today, I'm going to try to introduce you guys to two awesome web comic sites. You guys probably might not have heard of them before because they're WAY underrated.
The first one is going to have to be
Amazing Super Powers
. These guys are freaking HILARIOUS. Trust me, I get extremely excited every time they update their site. Be sure to check out the hidden comic those guys left behind by clicking the question mark next to the comic. The hidden comics are sometimes even funnier than the actual comic!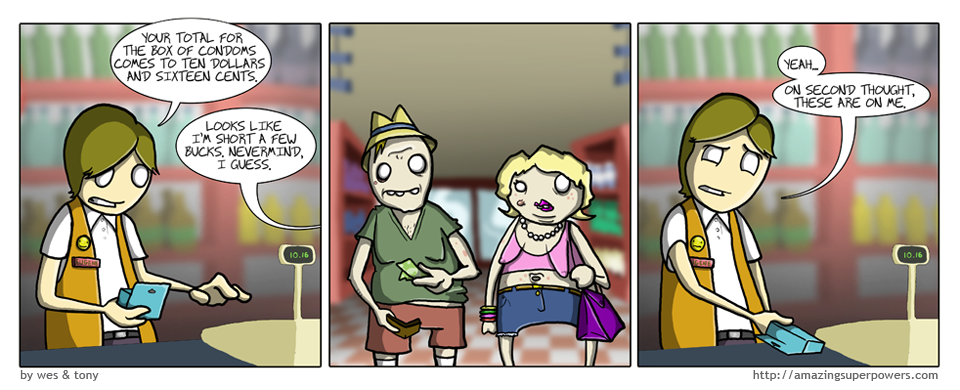 The second site is
Completely Serious Comics
. These guys are just too funny. I have to warn you though, they can get a bit vulgar, but in a funny way. Check them out guys. Hope I get you hooked!